***Scholarships may have later deadlines, but we require that all paperwork is turned into the Counseling Department by February 1, 2019, so that we may attach transcripts, etc.
There are two ways to get the


scholarships applications.
***To print the applications yourself, please click on the links below.

​At NHS, you can print in the Main Counseling office or Career Center.


***Please visit

this site

to request any local scholarships be printed for you by the Counseling Department. You can also find out more details about procedures and requirements.
1) I will carefully read the information about the available scholarships listed below. I understand that I may not meet all the qualifications for each scholarships and ​should only apply to those for which I meet the requirements.
​
2) I understand that some scholarships will require my counselor's signature. I will complete all of the parts of the scholarship and submit them to Mrs. Sweatman. Mrs. Sweatman will then work with my counselor to get the required signature.

3) I understand that each scholarship application will require my transcript. Mrs. Sweatman will handle this step and I should not request these from the registrar or my counselor for scholarship purposes.

4) I understand that all necessary documents, such as essays, letters of recommendation, etc., must be attached to each scholarship that I turn in. I should go ahead and get my teachers and community leaders to write a recommendation for me. It is better to ask sooner rather than later. I may make copies of the recommendations to put with each scholarship that requires one.

5) If I have any questions, I can send Mrs. Sweatman an email at selena.sweatman@cowetaschools.net or stop by the Counseling Office at any time.

​6) I understand the deadline for turning in all completed local scholarship applications is Friday, February 1, 2019.
---
---
---
Scholarships with Deadlines


Prior to February 1, 2019.
Powered by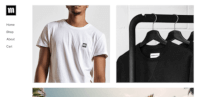 Create your own unique website with customizable templates.