Advanced Opportunities Night - Click here to see the presentation and access links for information presented on February 7.
Thank you for coming to our night. We hope you learned more about Dual Enrollment, Advanced Placement, and CEC opportunities just in time for 2019-2020 registration.
***Update: The portal will remain open until the evening of Sunday, 2/10 for students to make their final choices.
VISION: The Newnan High School Counseling Department envisions each student receiving comprehensive and equitable school counseling services as a required part of the student's total educational program. Within this comprehensive counseling program, students will acquire the academic, career and personal/social skills needed to reach their fullest potential. In acquiring these skills, the student will be prepared for the transition after high school. Newnan High School graduates will be vested in their future by being lifelong motivators, learners, and achievers.

MISSION: Our mission as school counselors is to provide a comprehensive school counseling program that is dynamic in nature; that will meet the academic, college/career, and personal/social needs of all students. Newnan High School's counseling program will be aligned with the American School Counselor Association (ASCA) National Model, Georgia School Counseling Association (GSCA), and Coweta County School System (CCSS). Newnan High School Counselors will advocate to support students throughout their high school career and help students maximize their academic achievement. Counselors will be accessible to every student while acknowledging individual and cultural uniqueness. Counselors work in collaboration with students, educators, family members, and community stakeholders to prepare students to become effective members of our society.
---
TO FIND OUT ADDITIONAL INFORMATION PERTINENT TO YOUR GRADE, CLICK BELOW.
---
---
---
Click on the logos above to sign up for Spring test administrations of these tests. Thank you!

---
---
---
Coweta County provides a list of area tutors that you can hire to help you in a subject. You can contact the tutor directly to learn about their cost and availability. Click below for the list.
Students also have access to free tutoring in any subject every day at Newnan High School. Visit 314 Monday through Friday from 7:30-8:20 and Monday through Thursday 3:30-4:30.
---
---
Powered by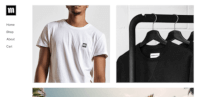 Create your own unique website with customizable templates.